5 Bold and Hilarious Marketing Campaigns
Sometimes, a good laugh is the perfect hook for a marketing campaign. Humour is subjective, but it can be a powerful marketing tool when you hone in on your audience's sense of humour. Unsurprisingly, the boldest of campaigns are the most memorable, and we have collected some of the best to share.
Peacock & Duolingo: April Fool's Prank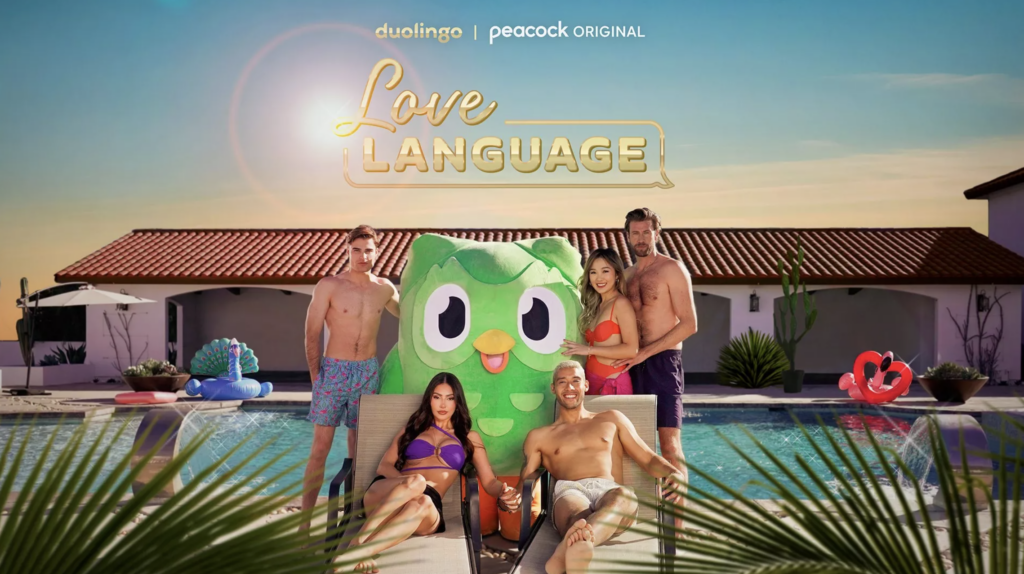 For April Fool's Day 2023, language learning app Duolingo partnered with the streaming service Peacock to promote a fake dating show. The premise: 10 singles share a house, yet they all speak a different language. The famous Duolingo owl, whose hilarity rose to fame on Tik Tok, is seen in the promo ensuring the singles keep up with their language learning.
With the variety of already existing strange dating show premises, combined with the realistic promotions, lead to this prank even more believable. Duolingo and Peacock released social media posts and a full promotional trailer, making the realism of it all even more hilarious.
Ryanair's Social Media Strategy
Funny, relevant, and a little bit edgy, RyanAir's social media often goes viral. Their marketing strategy often appears effortless, with just simple tweets and TikTok filters that appeal to their Gen-Z and millennial audience. 
RyanAir often links their content to relevant news stories such as elections, coronavirus, or social media trends. Just look at this tweet from the height of the pandemic; the not-so-subtle dig at Downing Street resulted in the post gaining popularity for both supportive and controversial reasons. 

McDonald's and Burger King Partnership
Keep your friends close, and your enemies closer. Since the 80s, Burger King have used McDonald's multiple times over their marketing campaigns. What began as a more obvious attack ad, now take on a more subtle approach. Insulting the competition can be risky, however the right amount of humour can strike the perfect balance. We love one of their most recent ads; with clown shoes outside the yellow door, this advert suggests even the McDonald's clown would rather order Burger King.

ALDI vs M&S
Burger King aren't the only ones using a competitive edge in their marketing. Whether through casual tweets or high-production adverts, ALDI pokes fun at their cheaper duplication of M&S products. Both brands occasionally allude to their court case in 2021, removing any serious or malicious tone behind their rivalry. 
Most recently, ALDI created a campaign for the King's coronation, by having their caterpillar cakes get into a fight, with the hook 'ALDI. Like M&S. Only cheaper'. ALDI have promoted what they do best: they offer cheaper alternatives.

IKEA's Adverts
A tongue-in-cheek campaign for Valentine's Day in Australia, IKEA offered a free cot to babies born exactly nine months after February 14th. Offering a free product – that they will most likely not need to provide to many people – is a clever way of enticing the audience into the potential of freebies, without spending much on their end. 
One of IKEA's most outrageous marketing campaigns is the advert which doubled as a pregnancy test. Like the Valentine's Day advert, customers would receive a 50% discount on a flat-pack cot if the test returned as positive. As well as adding a humorous spin to selling furniture, it reminds the consumer that IKEA is the perfect shop for new homeowners starting a family.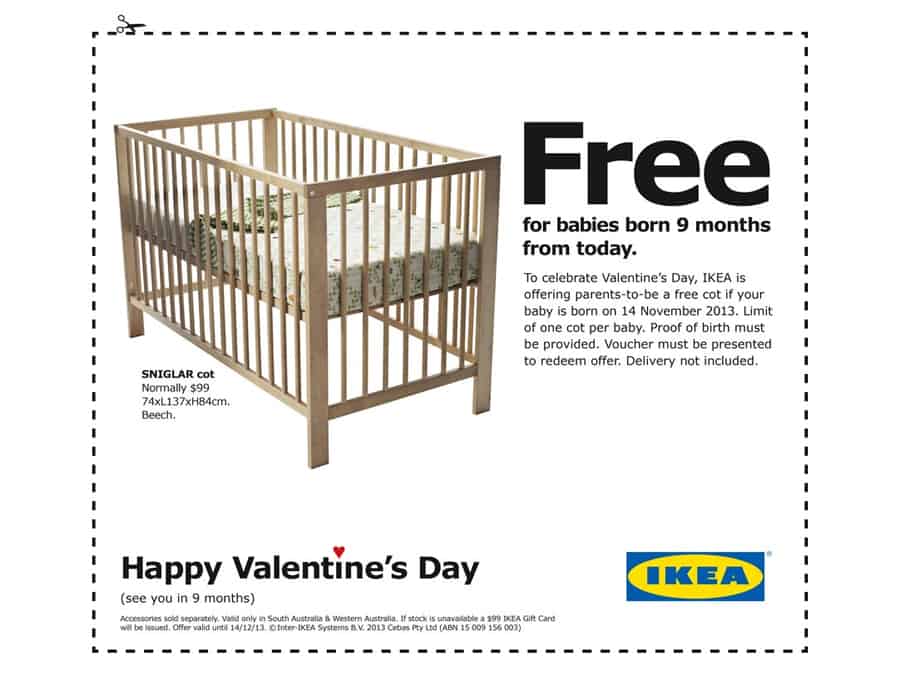 It's proven that a campaign that's a little different with a dash of humour, works. If you want to use humour in your marketing strategy, these brands have taught us the importance of listening to your audience. Whether you subtly snub your competitors, or provide a silly promotion, there is an array of ways to tap into your customer's funny bone.
For more marketing advice, read another of our helpful articles on the It Works Media blog. Alternatively, contact us today to find out how we can help you with your next marketing strategy.