Seasonal content is important, so let's look at the ways you can optimise your marketing strategy for the winter months (for summer holiday marketing tips, read our blog post here!)
Think warm and cosy
Conjure up images associated with winter – chestnuts by the fire, cosying up with a hot beverage, and connecting with loved ones over the holidays. It may help to create a moodboard of winter colours and words you want to use in your content, to fit in with your brand and the season.
Embrace positivity and philanthropy
One of the best marketing strategies is finding ways to help people, and making the winter months easier is a great way of reeling people into your brand. Although Blue Monday was originally a made-up marketing campaign, Seasonal Affective Disorder (SAD) and general gloominess during the darker, colder months, is prevalent. How can your brand help spread some cheer during these next few months?
Some ideas include running giveaways/contests, creating a seasonal twist on your products, or decorating if you have a physical space for your business. The new year is also a great opportunity for spreading positivity, by encouraging your audience to have a fresh start and look forward to what the next year brings.
Philanthropy is also more common this time of year, a time when people think of the less fortunate during the colder months. Get involved with holiday giving and support a cause. This can be done in many ways, such as donating a portion of your profits to charity, partaking in sponsored activities, or encouraging your audience to donate.
Happy holidays
As we know, there are a multitude of holidays during the winter. If you include a variety of holidays, this is a great way to expand your audiences. By creating content for holidays such as Christmas and Hanukkah, those who celebrate will be attracted to your content and appreciate your contribution.
Content ideas could include a Christmas countdown on social media, a seasonal twist on your products, festive food, or a party for your colleagues.
Plus, don't get caught up in the December holidays – the new year has many winter holidays that can easily be forgotten about. Lunar New Year and Valentine's Day are just a couple holidays with great opportunities for marketing. Coca Cola created a heartwarming campaign for Lunar New Year in 2022 by creating an animation with the year's animal, a tiger.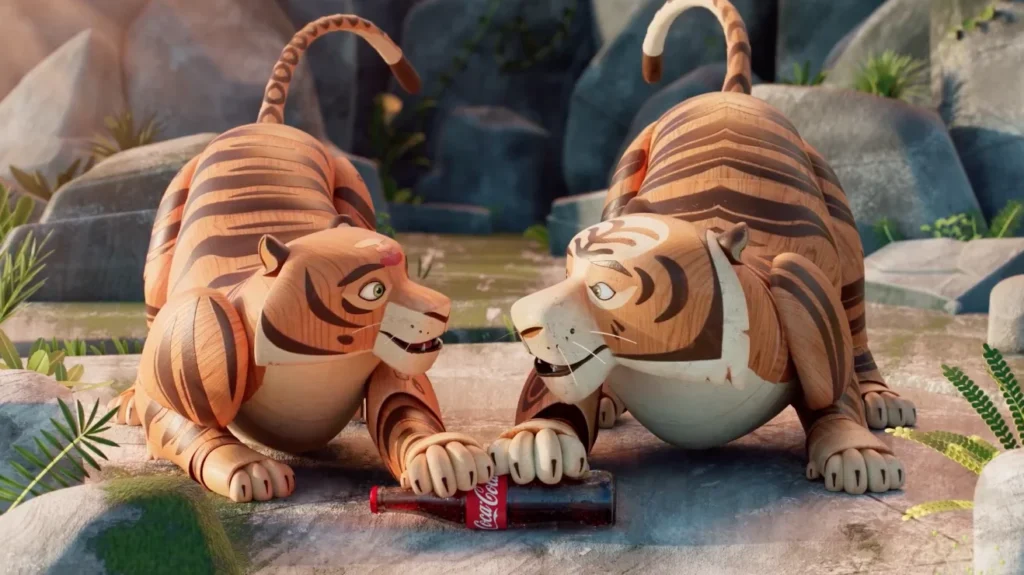 A nostalgic experience
As family is a big theme during the holiday season, it's only natural that nostalgia is a great way to get your audience's attention. People like traditions, from childhood films, to old-fashioned Christmas decorations. Where appropriate in your marketing, integrate classic Christmas songs, seasonal food, and winter experiences such as ice skating.
We love this example from Barbour, who used the beloved Paddington in their Christmas advert, using old-fashioned tropes to create a heartwarming feeling.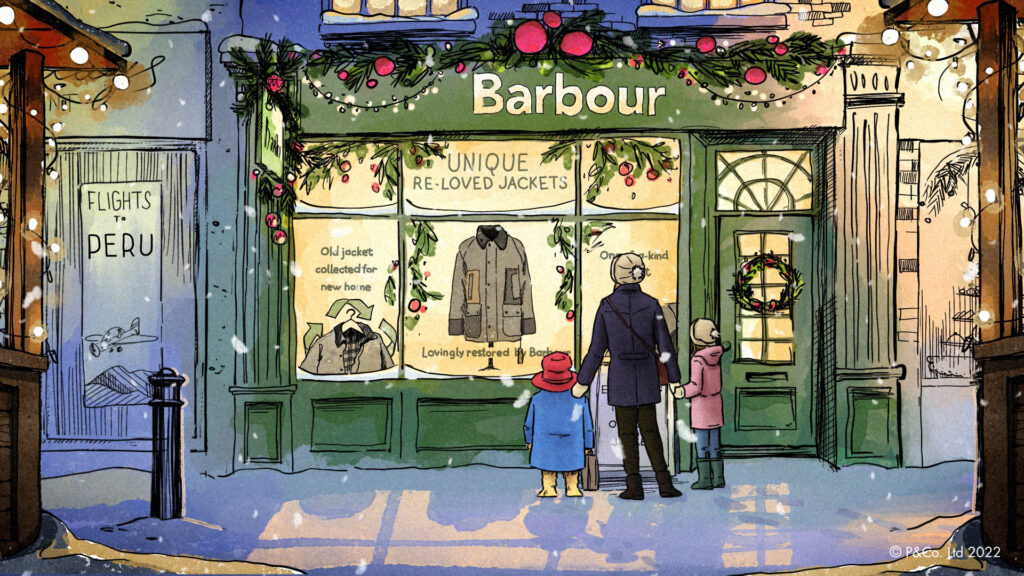 To read our tips on how to use nostalgia in your marketing, read our blog post here.
Hopefully, you have gained more inspiration to help your marketing during the winter months. If not, we are here to help, just get in touch with one of our experts.