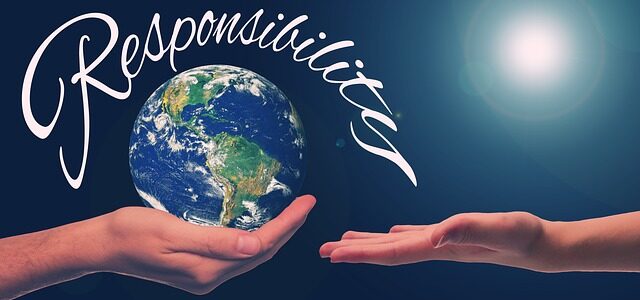 Ethical consumerism –  a world-changing ethos for modern business practices and mindful consumer buying habits. But just what is it exactly, and how do we apply it sustainably? 
What is ethical consumerism?
Ethical consumerism can be defined as the practice of patronising businesses or purchasing products that minimise social and/or environmental damage or injustice. 
Symbiotically, this includes avoiding products and services deemed to have a negative impact on society or the environment.
Why must businesses adopt ethical consumerism? 
Social media is one of the most important tools in e-commerce, and if a brand gets widely criticised it can destroy its image. 
Embracing modern ethical standards is important to stay relevant and provide customers with the standards that they want. 
In turn, socially responsible customers will invest in your products/services and you're likely to gain a loyal following. 
Why is ethical consumerism important to us?
The existential threat of climate change has heightened the collective need for individual and corporate responsibility. Similarly, the power of social media (99% of all 16-24s are now on social media) has created an incredible platform for demanding action and an end to social and ethical injustices. 
One of the greatest advantages of social media is that we can hear first-hand stories and share information rapidly in order to hold business owners, brands, influencers and even celebrities accountable for bad behaviour.
Our society has the power to intensely scrutinise the application of ethical consumerism, identifying authenticity and calling out tokenism. 
What are the issues at the heart of ethical consumerism?
Environmental issues are a high priority among many stakeholders. Mcdonald's, for example, has introduced biodegradable straws to their restaurants while Amazon has pledged to power their operations with 100% renewable energy. 
Social responsibility is also a significant issue. This week, a group of 90 TikTok creators with a total following of over 58 million subscribers have announced they will be boycotting Amazon over disputes regarding their treatment of workers. 
The Gen Z influencers have demanded the immediate eradication of anti-union tactics used by Amazon, including threats of reduced pay and hosting compulsory anti-union meetings.
What can businesses learn from this?
The moral of the story is this: ethical practices without integrity and virtuous intention will be identified as tokenism. While Amazon has done some great things for social and environmental rights, the treatment of its workers has us questioning whether their ethical consumerism has all been a front. 
Ethical content
Employing ethical consumerism in your business and content strategy therefore must underpin your core values as a company and must be conducive to your everyday practices, procedures and communication.
Making sure that the language you use is non-discriminatory and displays an understanding of the important issues in today's society will help maintain an ethical image for your brand.
If you need help with approaching ethical consumerism in your content or SEO strategy why not get in touch with a member of the It Works team today?