Unfortunately, the cost of living crisis is not vanishing anytime soon. More consumers have reduced disposable income, demanding more bargains and discounts. 
The challenge for brands? How to cater to customers' financial needs without reducing brand reputation.
Our team has put together some words of advice on ways to market during a time of economic crisis.
Push your affordable options
64% of consumers are pushing for cheaper brands. It may not be possible for your brand to slash prices and diminish the quality of your products – however, turn to your most affordable options and see how they can be marketed as budget-friendly.
Take inspiration from the main UK supermarkets that have implemented a more affordable line of products. Waitrose's Essentials or Tesco Value provide a collection of products that are easily accessible to those looking for affordable prices.
Similarly, don't forget to push those existing discounts that may not have had their time to shine. Promote your sales and clearance sections to boost the sales of your most affordable products.
Maximise your existing customers
Don't forget about your loyal customers. Although finding new audiences is important, there are numerous ways to double down on customers who have already shown interest in your brand.
Loyalty schemes have proven effective throughout retail, enticing customers to keep returning with the chance of a free or discounted gift. You could send an exclusive offer on the customer's birthday or a relevant national holiday, or target parts of your audience with specific messaging. Ultimately, build up the relationship with your existing customers to beat the competition that may have more affordable options.
Show your empathy
Installing trust in your audience is key during the cost of living crisis. You can do this by pushing the values of the brand and showing your commitment to the issues facing your customers. 
One way of displaying your values would be to show empathy to customers during these times of economic uncertainty. It is important not to be constantly selling to your audience, and to be sensitive to the current climate.
Iceland has successfully sympathised with the cost of living crisis whilst also providing hope through its brand. In August 2022, Iceland launched workshops in partnership with energy company Utilia. Through this campaign, workshops were hosted up and down the UK to help save consumers more than £600 annually. This scheme also included Iceland providing the cheapest cooking instructions on their packaging.
Highlighting value
Similarly, other messages can be brought to the forefront if it is not possible to simply cut prices. Maybe you can highlight the quality of your products so customers will be more inclined to spend that bit extra.
Can you show off the eco-friendly side of your business? Perhaps the manufacturing process is ethical and provides a good quality result. Alternatively, maybe you can promote how your company exceeds in employee well-being.
Take the example of Conscious Coffees, a sustainable coffee company that even promotes its ethos in the brand name. Conscious Coffees donates to charity and has set up an initiative to help coffee growers in South American companies. By being vocal about its ethical initiatives, it promotes its values as a company and justifies why the products are not cheap.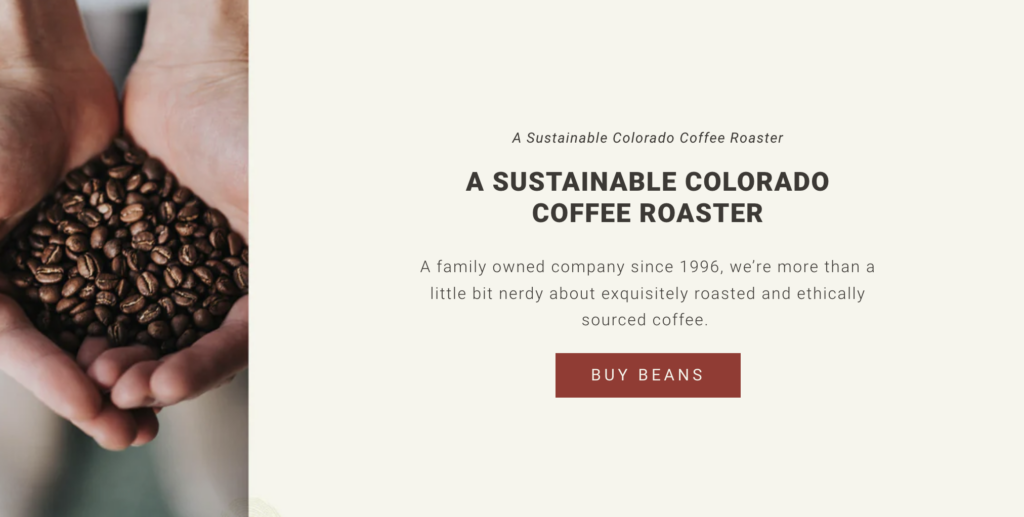 Offer free content
Providing free content for your brand is a great way of offering a small insight into your business. With customers now picking their brands more carefully, offering content or service before they spend any money could be the deciding factor in whether to buy.
One of the most accessible ways to push your message is through social media. Create content that recognises the audience's issues and, if appropriate, provides a solution. You can also put focus on providing optimal customer service through your digital platforms that will build a more trusting relationship between you and your customers. This is free – and necessary – content for the customer, that will ultimately encourage the customer to choose your brand.
One company that uses this strategy is the fashion brand Boohoo. The brand uses social media to share memes and celebrity news stories that will most likely capture the attention of its audience. By spending time on content that is not directly selling a product, users can follow the brand for engaging content and bear in mind their products for the future.

To summarise
During a time of reduced disposable income, retailers can promote themselves as budget-friendly and sympathetic to consumer issues. If you can't cut your costs, there are many ways to market your brand during these times of economic uncertainty.
Make sure to read our article on the blog next week that offers advice to travel brands on marketing to consumers with a lower disposable income. Alternatively, contact us today for help with your marketing strategy.