One of the most overlooked areas of focus is onsite content.
Although the more technical elements of a strategy are important, we believe content is a unique touch point that can inspire and educate a customer during their purchase. Our team has put together some words of advice on the best way to review your content.
Address the technical issues first
Before you begin to review your content, it is important to go through the primary stage of a CRO project. Removing any technical frictions or working on UX will clarify whether your content needs auditing.
Are there any friction points in the booking flow? Technical issues that are preventing you from ranking higher in the search engines? Make these a priority to sort, and then your content will get the audience it deserves. 
If you're not sure where to start in the primary stage of a CRO project, read our interviews with CRO experts here and here.
Start planning
Our Content and Outreach Manager Alex McCormick discusses the importance of researching and planning before jumping straight into it. 
"The key to successful content is all about knowing your audience, so researching their needs should always be the first step of the process. This applies to sites with existing content strategies, too; your audience can change over time, so you need data to verify that your assumptions are accurate.
Researching your audience isn't just learning their demographics and interests. You need to find out what they're looking to gain from your site so that you know how to deliver it. What information are they searching for? How did they find your site? What language are they using?
Once you've established all this, you can then begin to plan out your content. List the pages which need creating or updating, and detail what is required for each one. This includes the page structure, word count, tone of voice, headings and subheadings, as well as technical requirements like the target keyword.
This will be different for each site. For an e-commerce site, it might just be learning what customers want to know about your products and how you can best convey it to them. For other sites, it may be more complex. However, your research will allow you to learn what is needed."
Don't have too much content
Content is important, but finding the middle ground between no content and too much content is important. Customers will unlikely be interested to read a 1000-word product description or a landing page with huge blocks of text.
The average time a consumer spends on a page is 45 seconds. Although you may rank on the SERPs, your conversion rate will be affected if you overwhelm your customer with content. Always avoid keyword stuffing and writing purely for SEO – instead, write what your customers want to read.
Key pages like category and product pages are usually the final content pieces a customer reads, so this is the final time to convince them to purchase. Ensure the content is persuasive and engaging to secure that 'add to basket'.
Take advantage of your analytics data
Whether you use Shopify, WooCommerce, WordPress, or another web hosting platform, there is free data that you can use to your benefit. Look at the bounce rates, and see which pages have the lowest-performing conversion rates. On the flip side, look at your best-performing pages and why they work.
We recommend listing these pages in order of priority. Investigate which pages are most important to your brand, and if their content needs to improve to boost conversion rates.
Take the advice of our Content and Outreach Manager Alex: "Try not to let your existing beliefs sway your judgment too much. Good decisions are based on data, not assumptions, so you should look to use data whenever you can when reviewing your content. Whether this be organic search rankings, bounce rates or conversion rates, having the right numbers to back up your decisions will ensure you keep your content on the right track."
Are there any quick wins?
Even small changes can make a difference. A/B and multivariate testing is possible for content, however, there are simple strategies you can focus on to help make your content more engaging.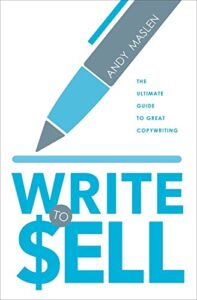 Focus on headings, sub-headings, and bullet points. Most users will skim-read the content, and breaking text into chunks makes it more accessible.
We love this advice from Andy Maslen's book, Write to Sell. He suggests breaking up your copy with graphics, bullet points, and headings to improve readability and retain the reader's focus.
'Consistent schemes create order and therefore help guide people through the text. Whenever your reader finds another H2, they know they are reading a new section. Whenever they see a new H3, they know they are still within the original section, but now getting new facts.'
From blog posts to product descriptions, content is valuable when it comes to increasing conversion rates. There are countless ways to incorporate content into your brand or amend the existing content on your website.
If you would like help with your content strategy, get in touch with our team today. Or browse our other articles here.