The lockdowns and COVID-19 restrictions may seem like a distant memory now, yet we can clearly see the impact on the retail industry. 
In 2020, there was a 74% surge in online shopping. The combination of consumers spending more time indoors and the closure of physical stores meant people had no choice but to shop online. This proved tricky to companies without a digital space, resorting to more businesses expanding their ecommerce presence. 
The cost of living crisis means consumers are more cautious with spending and looking for bargains. Customer retention is important now more than ever in the current economic climate, with customers more likely to opt for the cheaper option. 
It is clear that companies need to differentiate themselves from the rest of the market, and gain customer loyalty. But how do we achieve this?
Communication is key
Clear communication is a vital part in the customer buying journey. An easy way to file a complaint if needed, quick customer service, and a user friendly website are all core ways of making the customer experience smoother. Little actions such as thanking customers by name are quick wins that help customer retention. 
If you have the resources, one great way of increasing your customer service quality is through a live chat. Woocommerce app Re:amaze can be customised in a way that best fits your brand. Re:amaze also provides automated messaging that can be used for upselling and promoting discounts – this encourages customers to reach out more whilst also boosting sales.
Just look at clothing brand Zappos – they put extra effort in to show their appreciation to their customers. Zappos uses a tally system to help keep track of the gifts they send to customers, to ultimately ensure they are providing the best customer service.

Customer loyalty
80% of retailers state that loyalty programmes grew in popularity during 2020. Now post-covid, this is a needed strategy with the amount of choice available to customers. A personalised customer experience is a good way to build trust with the customer, and also creates opportunities for cross-selling.
The Shopify app Smile prioritises customer loyalty and VIP awards to "turn first time customers into forever customers". The app provides advanced customisable panels, ensuring you're not stuck with a plugin that does not match your brand. Integrations like Smile are great ways of encouraging buyers to choose your brand next time, and build up reward points in order to become a regular customer.

Growing upsell opportunities
Similarly, there are a growing number of upsell opportunities to share with loyal customers. Strategies such as offering an add-on at checkout, or exclusive offers as part of a loyalty scheme, are great ways of giving a bigger service to a customer whilst also boosting sales.
For those with Shopify stores, there are plenty of apps and plugins available to help you upsell. The app Wiser uses AI to create personalised recommendations. The helpful 'Frequently Bought Together' upselling tool analyses past user's behaviour and allows you to offer the relevant products to the customer.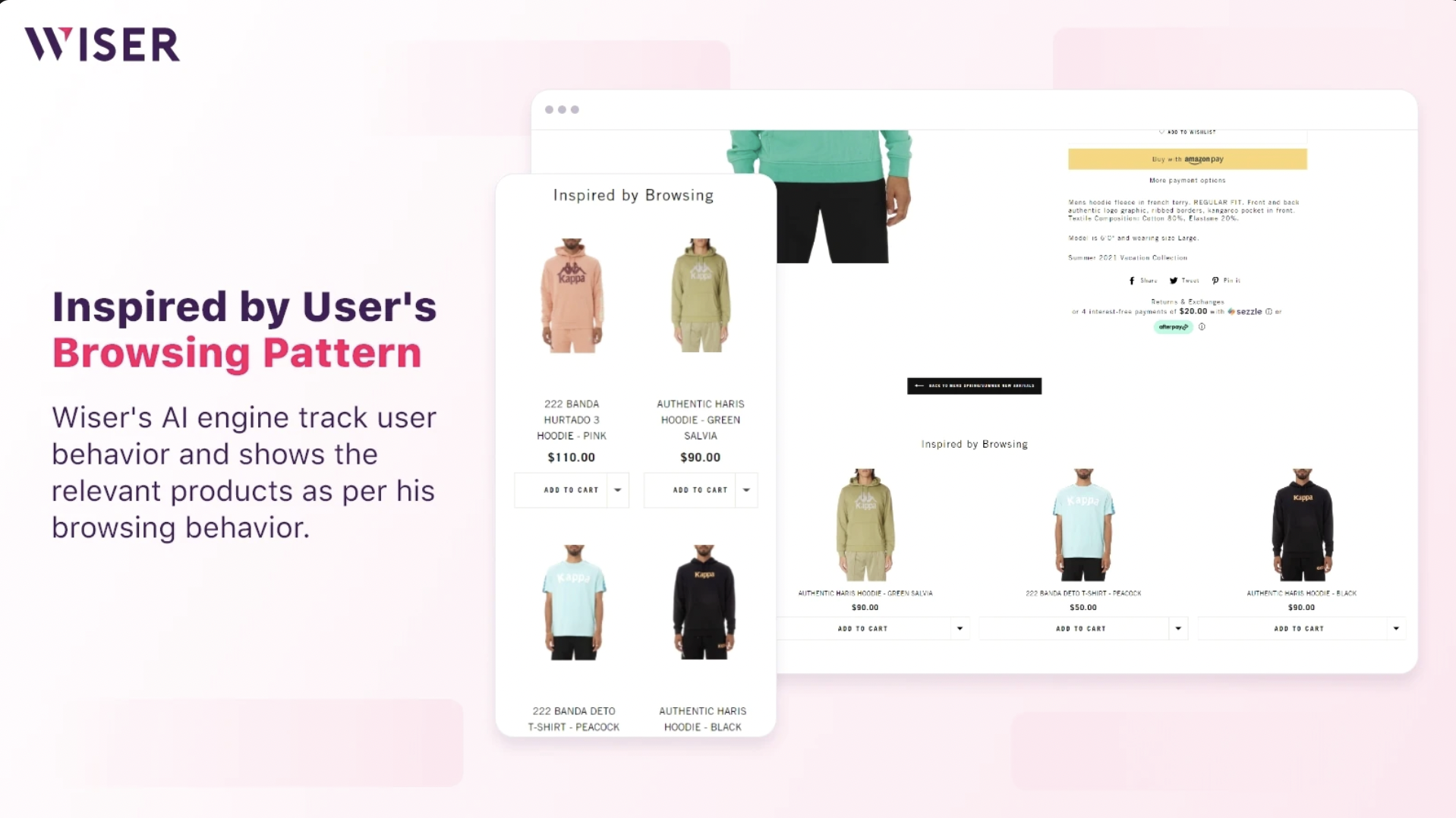 Other tools Wiser offers range from pop-ups, cart recommendations, and analytics to track ROI.
A more in-depth approach can be found in the apps created by Hextom. The best apps for upselling on your site may be 'Quick Announcement Bar' or 'Bulk Product Edit' to help your team save time when mass updating products or pages.
Adapt to digital spaces
More and more digital shopping spaces are emerging. The rise of social media platforms acting as search engines allows for more opportunities to sell your products. TikTok Shopping is one of the newest additions to online shopping, allowing businesses to tag their products in videos and the consumer does not have to click onto a website. If your target audience is on TikTok, the rise of video content means this is an ideal way to sell your products.
With the variety of selling platforms opening up, it is important to listen to what customers need and want. This coincides with the increased opportunities for digital ads, with social media platforms offering different ad formats and the chance to be creative and choose the right ad for your company.
One way to increase your awareness whilst cross-selling is to use the Share for Discounts app with WooCommerce. Not only does this bring more people to the page, it also offers customers a discount to persuade them to buy from you again. A quick and easy way to spread the word about your company during a time of such high competition. 
Starbucks is an example of a company who uses developments in technology to their advantage. The Starbucks mobile app allowed customers to still order their coffee during lockdown through a delivery or collection service, and offer a points system to encourage customer loyalty. Starbucks also uses an AI-powered system to deduce the best location to launch a cafe, based on data such as traffic and footfall. Not only can this help predict future revenue, it can also provide insights into their customers to help with future customer retention strategies.
After the consequences of lockdown, it is clear that businesses need to capitalise on digital spaces more than ever. We recommend looking at what separates you from the rest of the competition, use the above plugins and customer retention techniques, and watch your leads rise.
For advice on marketing in the travel industry post-covid, click here. Or contact us today to see how we can help you with your strategy.