The travel industry has made a comeback after the crash in 2020. With advancements in technology, and people craving a holiday after the restrictions, it is inevitable that the travel industry is booming again.
Customers are looking for companies that they value and trust after a time of uncertainty, where safety will be prioritised. So how can travel companies build up that trust?
Be flexible
Post-pandemic, flexibility is important now more than ever. Brands should be thinking how they can best accommodate the needs of the client, whether it be a flexible cancellation policy or strong, direct communication. Through this, you can create a sense of quality assurance and encourage customers to always have your brand in mind.
From digital experiences to staycations, many companies have chosen to continue with the covid-friendly offerings. As consumers adapt post-pandemic, many people have adopted new preferences for travelling that prioritise health and safety. Think about the offerings during the pandemic that may help your brand by keeping it on – can you offer private, exclusive experiences for smaller groups? Can you offer more digital, online experiences?
Tell a compelling story
Content is often overlooked as a marketing tool. By creating engaging and compelling content on your website, you can help to sell the holiday dream. Tempt your audience with an aspirational tone that paints a picture of their potential travel experience. Content that centres around holidays can hold an exciting tone with positive, inspiring words sprinkled throughout.
Not only will persuasive copy boost leads, it will also help SEO. Use keywords that can help boost your rankings and build authority. From blog posts to landing pages, you can create content that is informative and engaging, whilst optimising your website.
Prioritise digital 
Is your website accessible on mobile?
With the pandemic restrictions, it was necessary for travel companies and other sectors to use more digital platforms. From the increased use of QR codes and the development of online booking platforms, companies needed to invest in their website to stay ahead of the competition.
60% of searches for destination information came from a mobile device. More consumers are using Booking.com or AirBnb, and relying on good websites to guide them through the buying process. It is more vital than ever to have a good mobile experience.
Are you using social media to its full potential?
The use of social media massively increased during the pandemic, making it the ideal way to market to different audiences. Younger generations are more likely to take inspiration from Instagram or long-from video content on YouTube.
Follow the example of Ryanair who post regularly on Twitter and TikTok. Although a more unconventional approach by poking fun at their cheap brand, they receive high engagement with tweets often going viral.

Ryanair's marketing strategy comes across as effortless and reactive, appealing to their younger audience who will create similar content on their personal accounts.
Similarly, travel influencers are a useful way of promoting your content on other brand's platforms. Influencers such as @sheisthelostgirl works with brands and companies to provide aesthetic content. By partnering with influencers with a loyal following, you can gain brand awareness and a greater reach.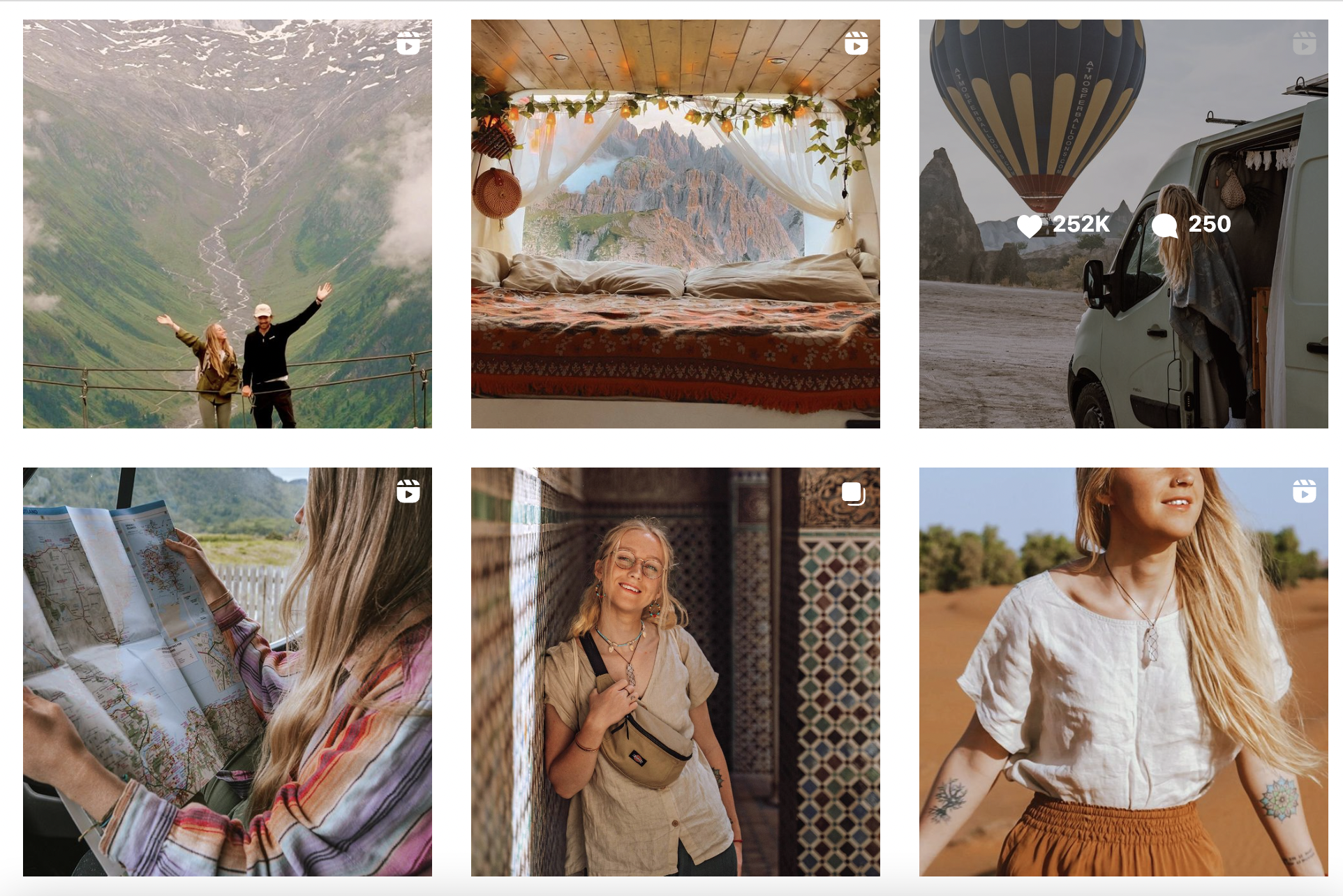 What is your video strategy?
From short-form video content on TikTok to more in-depth videos on YouTube, video content is a priority for social media. The opportunity to discover new places, whether it is a cafe in your local area or an exclusive beach abroad, is growing. In-person travel agencies are being replaced with online inspiration, with customers more likely to stumble on an Instagram post that presents a travel destination in the best light possible.
Another travel brand using video content to reach customers is the five-star hotel The Ritz. Whether it is a time lapse of housekeepers making the bed, or a simple video of a bartender pouring a drink, the hotel consistently produces high quality video content that matches their luxury rating. 
In Summary
The increased competition can mean more opportunities to be creative with your marketing strategy. Stay ahead of your competitors with insightful and engaging copy – tell a story of how your brand can benefit the reader.
Ensure you stay up to date with trends, and take advantage of the new digital platforms, whether you promote your inspirational video content, or use it to improve the direct communication with your audience.
Through informative content and a strong digital presence, you can build up trust with your audience and stand out from your competitors.
To read our advice on how to beat the competition in retail, click here. If you need help with your marketing strategy, get in touch here.