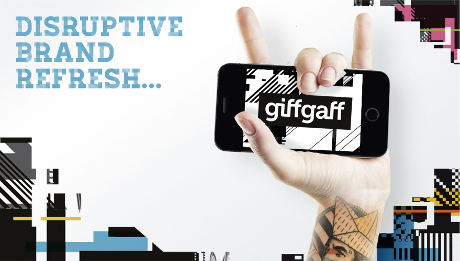 giffgaff is one of the UK's leading mobile networks, with a truly unique offering that empowers its members more than any other. Working with them for over three years, starting with a short-term 3-month project in 2016, developing into a fully integrated SEO campaign which in part required an outreach campaign which integrated with the brand and offline marketing teams.
Our approach
Within the sector, giffgaff was not as well known for mobile handsets as they were for sim cards, therefore our strategy primarily focused on mobile technology, showcasing the brand as a "thought leader" in existing and future technology.
To deliver this we delivered a number of outreach campaigns which utilise consumer trends, opinions and internal data sources to create informative and fun stories. Additional to the proactive campaigns, we were also developing relationships with journalists on reactive PR pieces, providing data and commentary on a wide variety of stories within the technology sector.
The results
By developing a year-long plan of activity we were able to proactively develop campaigns around seasonal events and integrate all product owners to provide a highly transparent and effective outreach plan. The reactive PR pieces also helped to increase brand awareness and define the client as a mobile expert across a large number of publications.
Some of the key highlights included:
Featured on BBC Breakfast news on the future of 5G and the impact on mobile data usage
Increased awareness that giffgaff is a mobile phone retailer – increasing external links from reputable technology sites like TrustedReviews and TechRadar
A new mobile phone review section which included new videos and blog posts covering all-new mobile trends
Our approach to digital PR along with a three year integrated SEO campaign helped to increase organic traffic to mobile handset pages by 20% within the first year.