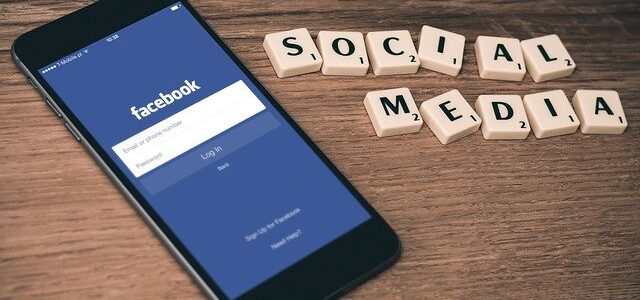 There's plenty of debate when it comes to the impact of social media SEO and search engine rankings. 
While search engines may not use social media metrics to directly inform their ranking scores, there is a huge correlation between popularity on Social Media and successful SEO.
Why use social media marketing alongside SEO?
Social Media works indirectly, by increasing organic traffic to your website to develop your SEO rankings. When you post content that resonates with your audience, they will read and share your article, producing a snowball effect of exposure.
Social Media can boost SEO in the following ways:
Shared content creates large-scale distribution and plenty of visibility

Re-posting and re-sharing gives your best-performing content a longer lifespan

Increased exposure can lead to more organic traffic to your site

Great quality content will resonate with your audience and enhance your brand's reputation 
We've compiled our top 5 tips to enhance your Social Media strategy and improve your SEO:
Write high-quality content
To captivate your audience, you'll need to create blogs, articles, and posts that are helpful, engaging, well-presented, and easy to read. 
Spend some time researching what topics your customers are interested in. Look at where you can enhance best-performing blogs, or create subtopics about similar issues. Read comments on your own, or your competitors', posts to understand what your audience is engaging with and how you can relate to their needs in your next piece of content.
You can also use the sky-scraper technique to write new content based on your competitors' best-performing material. This can be done in 3 easy steps: 
Explore what content is performing well on your competitors' sites

Create your own similar content, but make it even better! (E.g. add engaging images or infographics or use more up-to-date data).

Find the sites that provide backlinks to your competitors' content and reach out to them with your new and improved article/blog.
It's also a good idea to try writing evergreen content that can be shared multiple times to engage new followers. 
Share and Reshare 
Your Social Media strategy should focus on reaching out to as many people as possible to grow awareness, cement your brand's reputation, and generate customer leads.
A great way to get this exposure is by encouraging your existing followers to share your content with their friends, family, and followers who, in turn, may re-share themselves.
First, ensure your content is share-worthy and useful. Make it visually appealing, engaging, and of course, provide helpful information.
Here are some quick tips:
Write compelling calls to action (E.g. ask directly to share, subscribe, or head over to your website)

Use punchy headlines or captions

Include great visuals (e.g. insightful infographics, cute pictures, or images of customer satisfaction)

Provide an incentive (e.g. share to get a discount, or share to be included in a prize draw)

Tell a story (e.g. try telling a story about a customer journey, or your brand's own back story, to engage on an emotional level with your audience) 
Update your profiles
Many potential customers will check out your Social Media profile pages before making a purchase or reaching out to you for a service. People do this to get a good feel for who you are, what you could offer them, and how legitimate your brand is.
So, make sure your user profiles really encapsulate your brand's message and make this consistent across all of your Social Media channels. 
The human brain can retain up to 80% of the information displayed in visual images, in contrast to only 20% of written content. 
Using images, you can tell your story in an instant, grabbing the attention of your audience more effectively than text alone. Use great quality pictures as a hook to entice your audience to read on, click on a link, like, or share your content. 
Consider the instant nature of Social Media – make sure to select the right image format and file size to ensure a faster loading time. 
Be responsive and engaging
Start building relationships with your followers to maintain high levels of engagement. Letting your audience know you're responsive will help to build trust, establish credibility, and encourage more shares. 
It'll also help you to directly confront your customer's needs and address any issues that you can resolve. You can do this by responding to comments on posts, directly messaging followers, or using group pages. 
Here are a few practical tips:
Ask your followers for their feedback on posts to encourage them to engage with your content.

Try creating content that focuses on your customer's own experiences, not only is this an effective way to tell a story, it will give potential customers a glimpse into what you provide.

Try making a post that addresses FAQs or engage in a direct Q&A session.

Respond to comments that your followers make on your posts.

Create a poll asking your followers what topics they'd like to read about in your next blog.
To learn more about how content marketing can benefit your website, read another helpful article on our SEO blog. Alternatively, get in touch with our team of specialists, today, to discover how we can grow your business